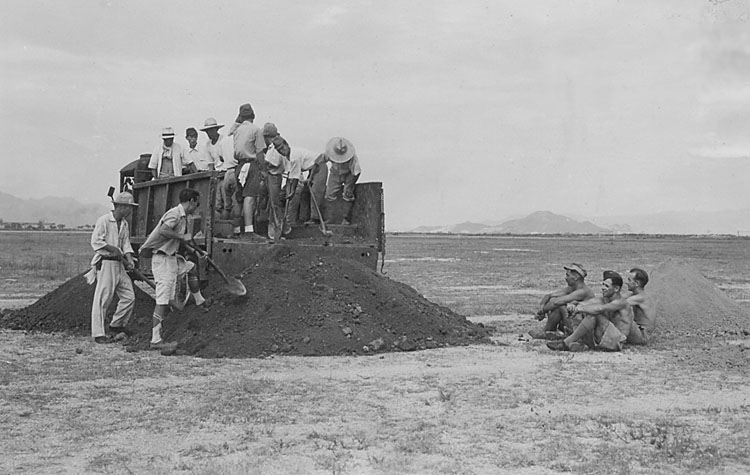 Japanese laborers helping to build the all important 'footy' field under the watchful eyes of three 14 Squadron members. L>R Len Mossong, F/O John Cook, and Pete Wisnowsky. (RNZAF photo 15605)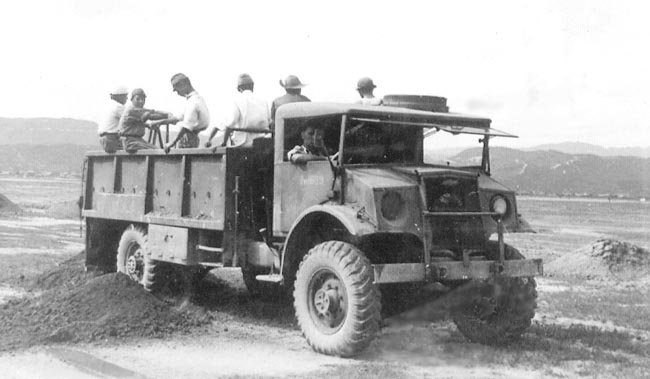 The good old standard CMP Chevrolet 4 x 4 truck. Many of these are still to be found in various condition in New Zealand.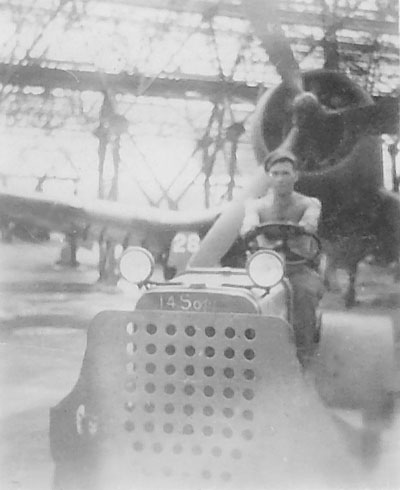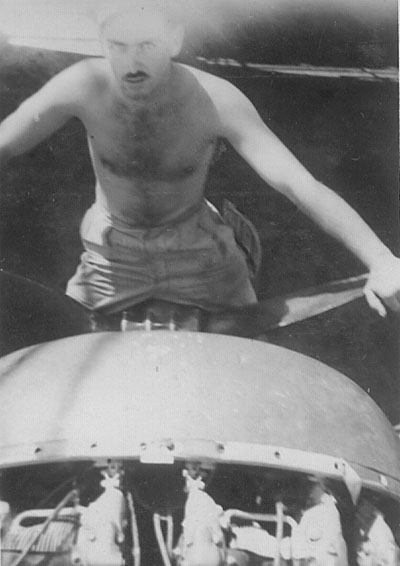 Note the addition of "facial fungus"!
The pages from my Father's album show that there were many visits from the nearby Commonwealth Squadrons from Australia and the UK. There also sprang up a good relationship with the USAAF's 421st All Weather Squadron based at Itazuke, near Fukuoka City, and reciprocal visits were often paid to each others bases. For this purpose, the 421st used a B-25 they had stripped of all armament, and this became their 'hack' aircraft.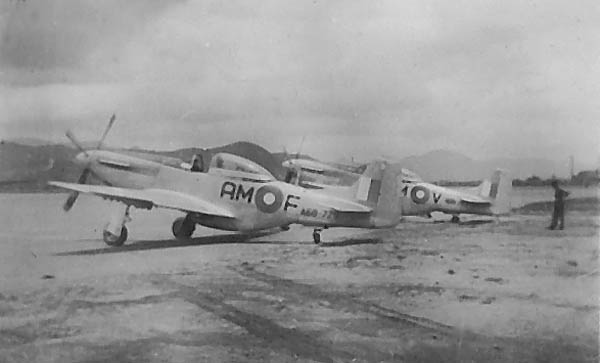 P-51's from No. 77 Squadron, RAAF, who were stationed at Bofu.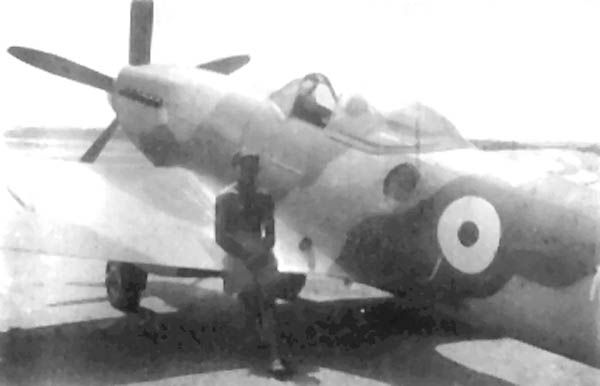 Spitfire FR Mk.X1V of either No.11 or No.17 Squadron RAF, who were based at Miho.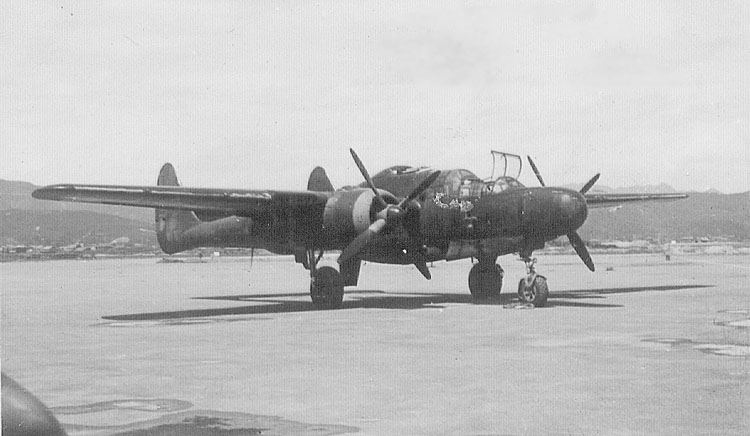 A P- 61 'Black Widow' from one of the USAAF's night fighter squadrons, most likely from the 421st All Weather Squadron based at Itazuke near Fukuoka on Kyushu. The crews from this squadron, and those of No.14 did a lot of 'fraternising' together!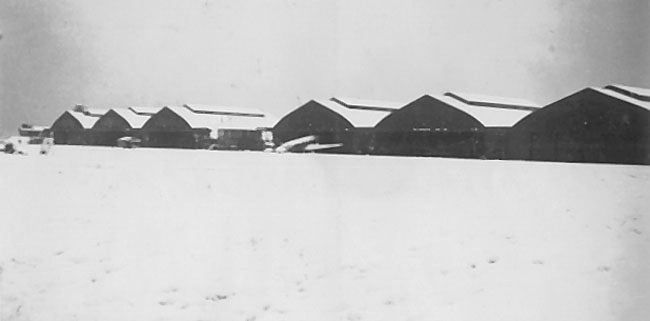 Iwakuni during the extremely cold winter of February 1947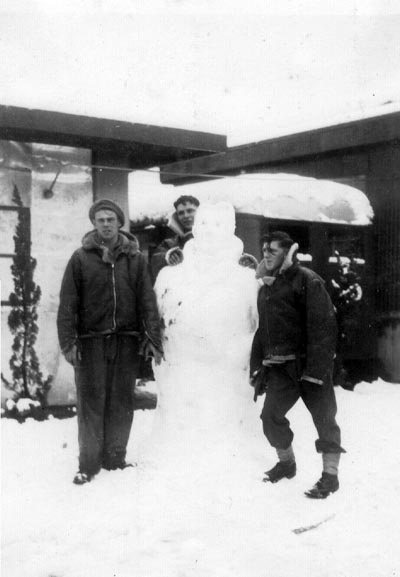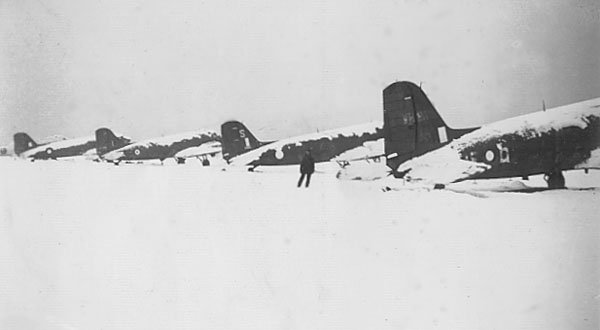 RNZAF No.41 Squadron C47's on the line at Iwakuni, February 1947. This squadron provided a weekly mail and supply run from New Zealand to Japan and back.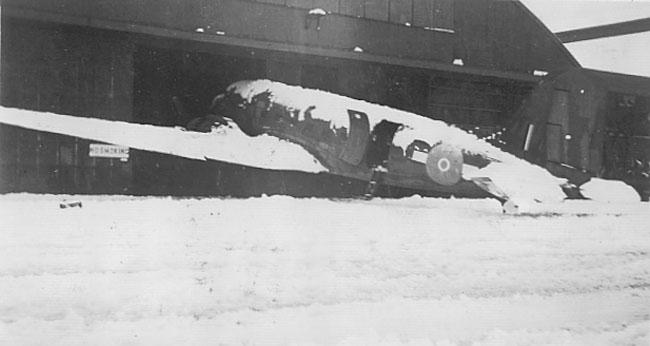 RNZAF C-47 NZ3551 undergoing maintenance at Iwakuni during the winter of 1947. Note that it still has the wartime blue/ white/ blue roundel on the fuselage!
During their off duty periods, and leaves, the surrounding countryside and further out were explored by the kiwis. As the NZ Army were based at Chofu, and my Father's Father was serving there, several visits were made, usually by train.
Visits were also made to Tokyo, and the photo album has plenty of pictures of the tourist sights such as the Meiji Shrine, the Emperors Palace, and the Tokyo Zoo which appears to have come through the bombing quite undamaged!
The main attraction during the summer was obviously the local sea, and several boats of various types were 'commandeered' and used to explore the Inland Sea and it's surrounding area.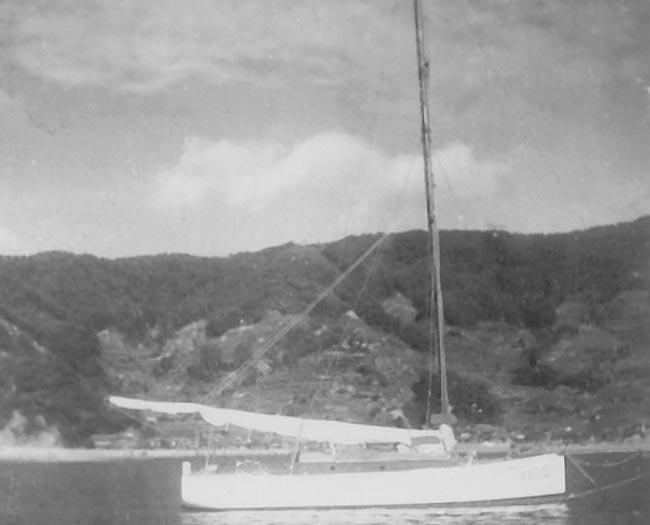 The 'Waiata'. Used for relaxation and trips around the Inland Sea. Several other yachts and motor boats were also 'commandeered' by the 14 Squadron crews.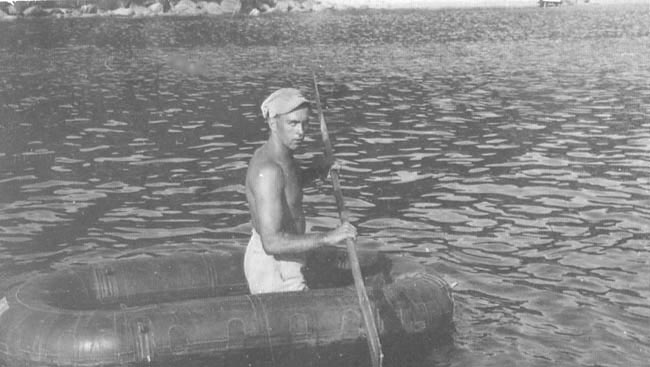 The 'rubber ducky" from the Waiata. Fairly obvious where this was obtained!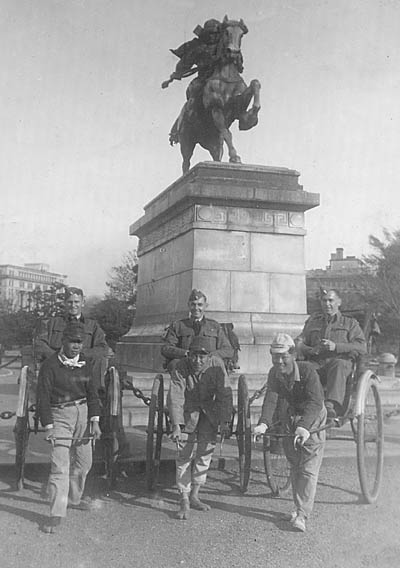 Tourists in Tokyo, December 1946. L>R Bob Hood, Dave Storey and Len Mossong.
For further reading on 14 Squadron's service in Japan, I highly recommend 'Pacific Scrapbook' by Brian Cox.

Return to page 1