U.S. AIRCRAFT PHOTOS ON GUADALCANAL FROM THE ARMITAGE COLLECTION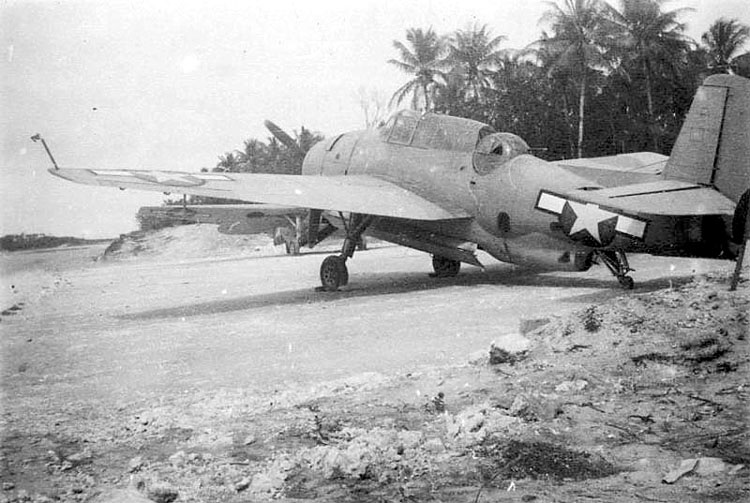 A Grumman TBF Avenger in the older two colour scheme with later 'Stars and Bars'. Note where the starboard wing roundel has been overpainted.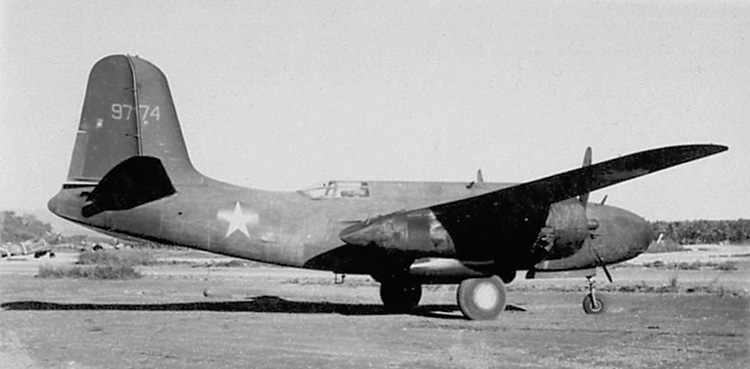 A Douglas P- 70 Night fighter on Guadalcanal, mid 1943.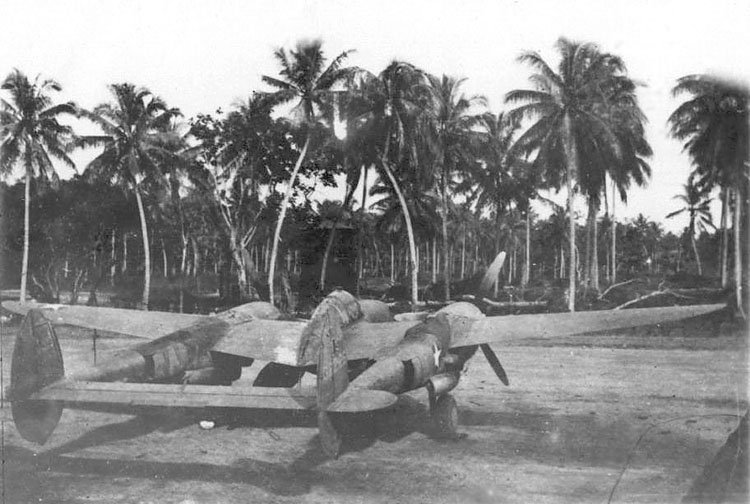 Lockheed P- 38 of the USAAF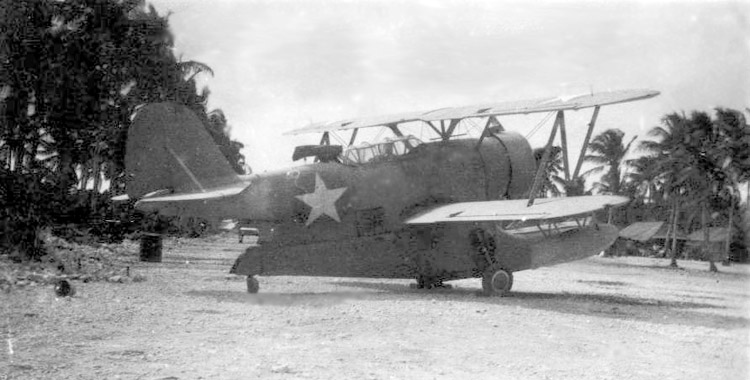 U.S. Navy Grumman J2F 'Duck'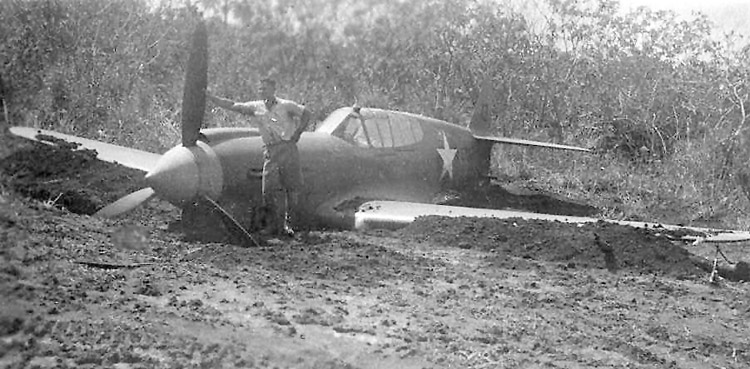 A partially buried USAAF P- 40E, Tonga. 1943. This and the following were apparently 'dug-in' as protection due to an approaching cyclone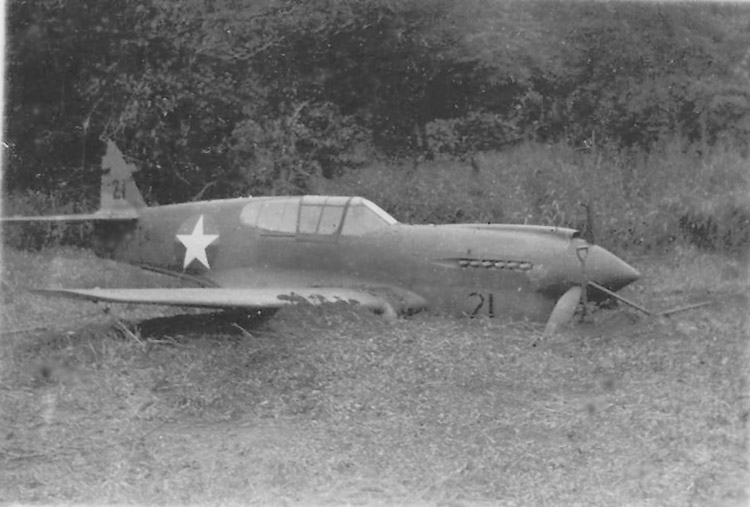 Cyclone proofing, 1943 style!
A Douglas C - 54 'Skymaster'. This aircraft was based on the pre-war DC-4.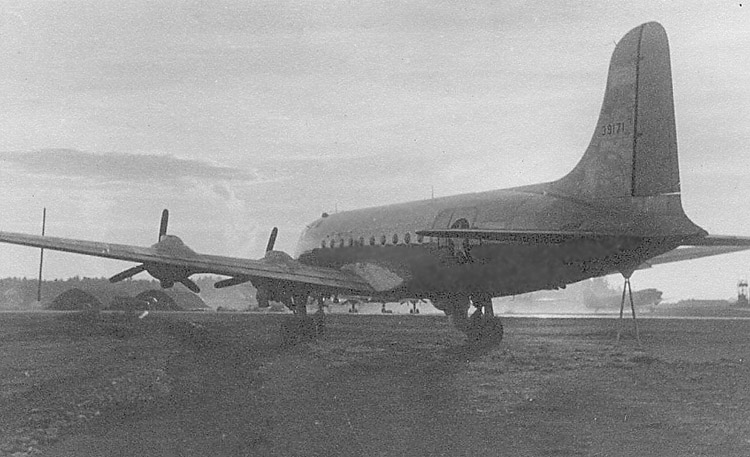 A rear view of the same aircraft. A very smoky C-47 running up in the background.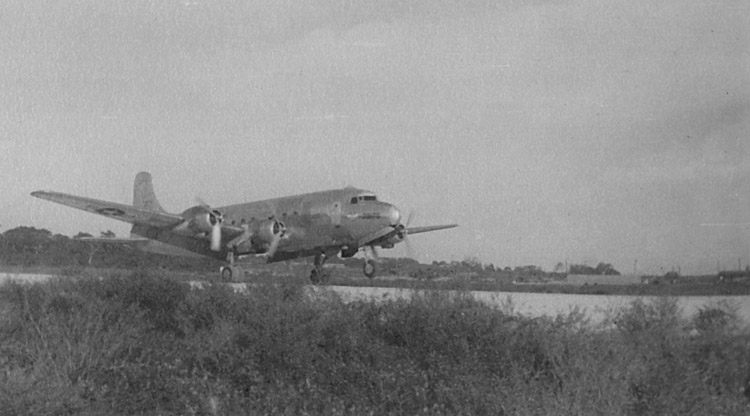 A C-54 leaving Henderson Field, bound for Honolulu in Hawaii.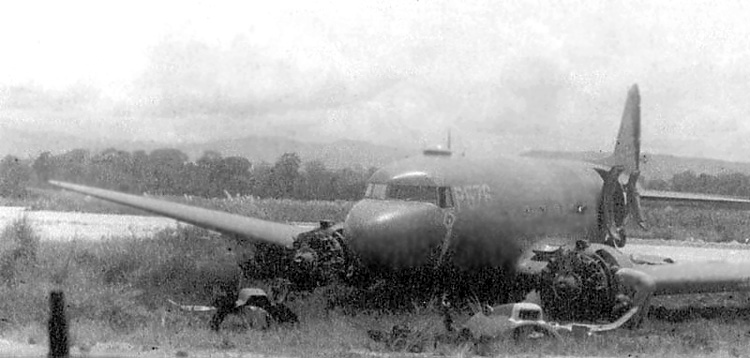 The local spare parts depot - fair game for enterprising Kiwis. Henderson Field, Guadalcanal.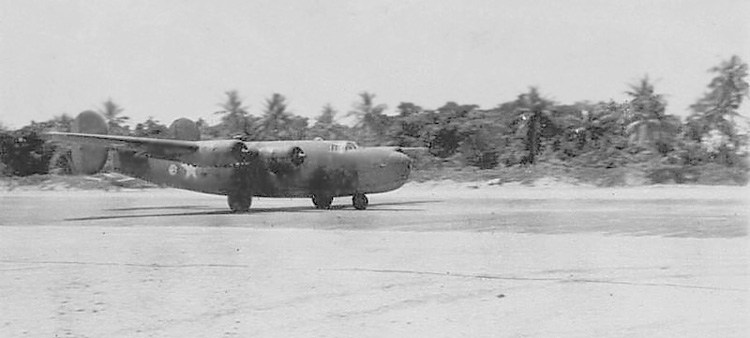 A Consolidated C - 87. Based on the Liberator bomber, it was used to carry passengers and freight around the Pacific.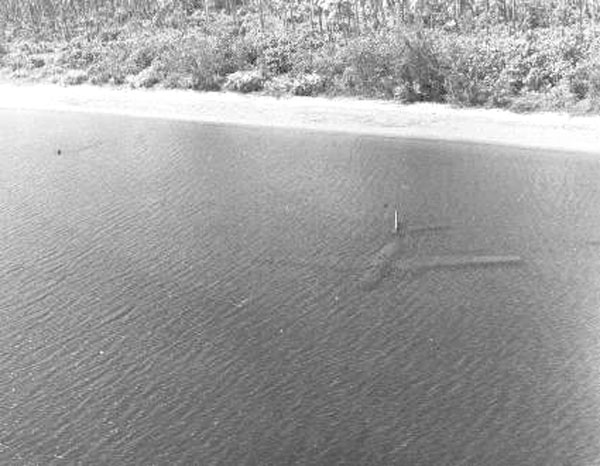 The last word - a Japanese bomber in the sea off Guadalcanal.

Back to Pacific Servicing