Jay Laverty's 1:32 Trumpeter TBF-1C Avenger: The Following will be familiar to those who view the large Scale Planes site at: http://www.largescaleplanes.com/ and was featured in Issue 2 of Model Airplane International. Jay is a Canadian, but presently lives in Oulton Broad, Suffolk.
Jay's model represents TBF-1C NZ2509 'Grumpy' of No.30 Squadron, RNZAF in 1944.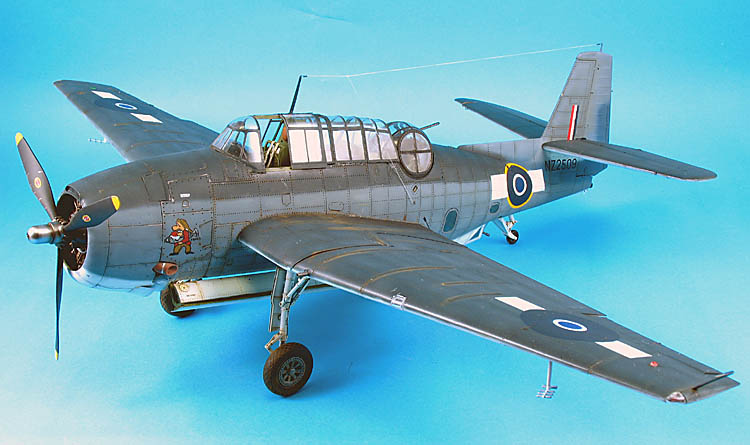 Jay has used mostly Xtracolour paints with weathering added with oil paint. The RNZAF roundels were modified from some Techmod FAA decals, and the serials came from one of the Xtradecals 1:48 RAF Bomber sets. The 'Grumpy' nose art was hand painted in oils.
Some of the extra internal detailing was added from Eduard's US seat belts, fuse wire, lead foil, and styrene rod.

The kit's R2600 engine detailed with a styrene tube ignition harness, and leads from copper wire.

A sequence to show how Jay painted the RNZAF style fin flash.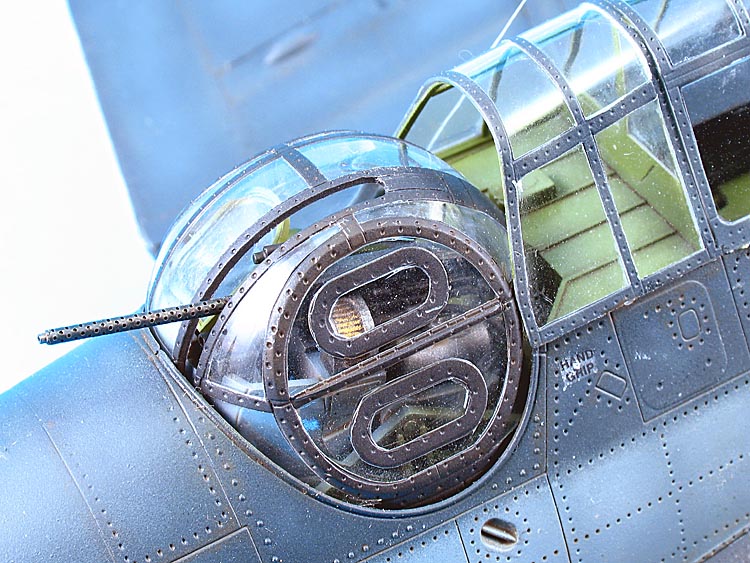 A .50 cal barrel from Karaya was added to replace the poorly done one supplied in the kit.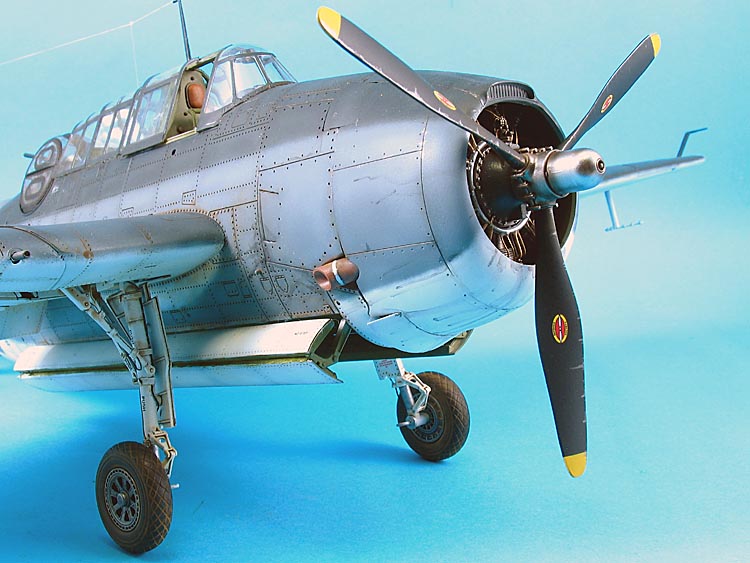 Much additional detailing and refining was carried out on the undercarriage assemblies.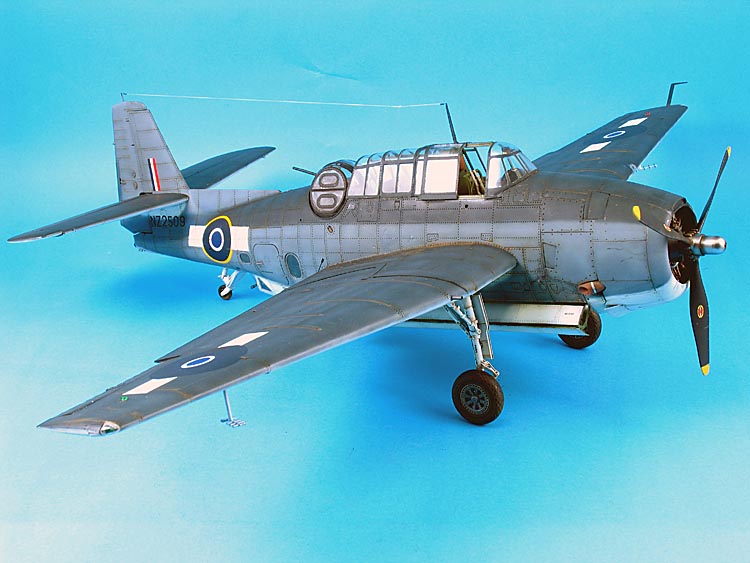 PLM 2006