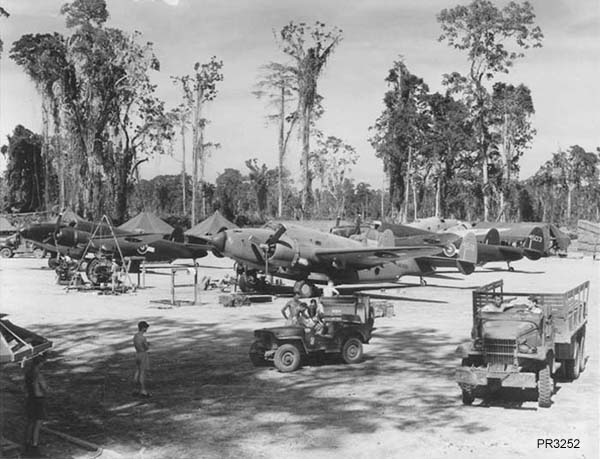 10 (S.U.) servicing area, Henderson Field, Guadalcanal, late 1944. Note NZ4515 (L) and NZ4503 (R) have been repainted with (NZ) Blue Sea Grey uppers and either (NZ) Sky Grey or (NZ) Sky lowers.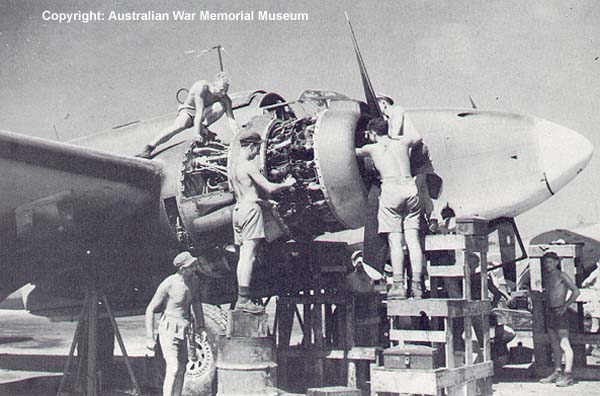 Servicing unit personnel working on the Pratt and Whitney R2800-31 of the Ventura

NZ4627 undergoing maintenance 'somewhere in the Pacific' - probably at Henderson Field, Guadalcanal. Note: 'last two' of serial on fin and rudder in white, and 'centralised' bars to fuselage roundel.

A good shot showing the extended Fowler flap of the Ventura. NZ4628 from the series of photos as above.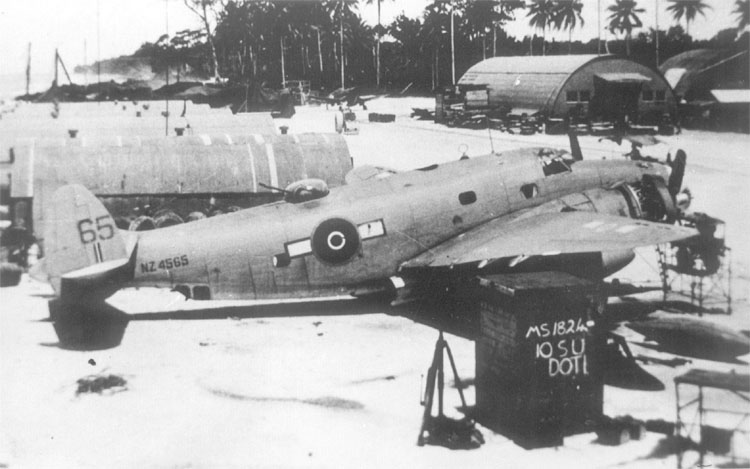 NZ4565 of 10(SU). Note the offset bars on the fuselage roundel. RNZAF via Dave Wilson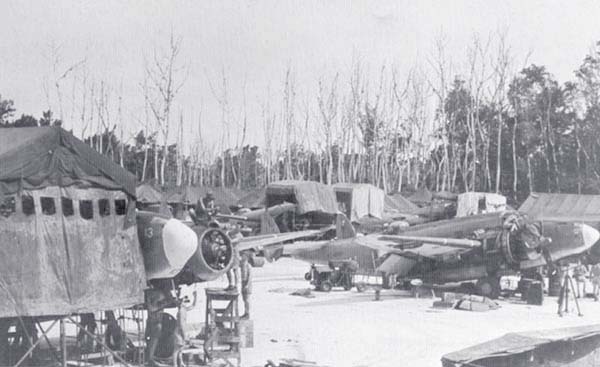 A view of the 10 Servicing Unit area at Emirau - note tents rigged to give some protection from the sun and rain.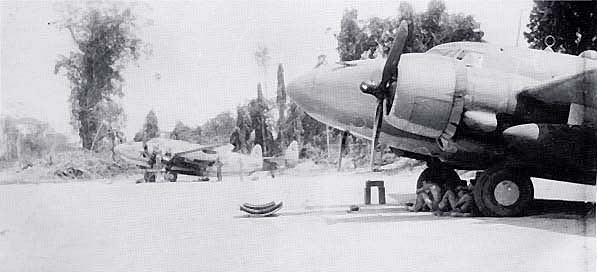 Ground crew sheltering from the sun - Henderson Field, Guadalcanal 1943. Photo via John Register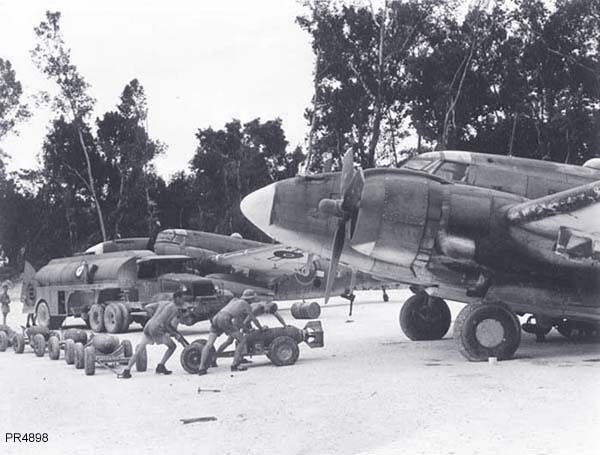 10 Servicing Unit personnel arming and refueling PV-1's, Emirau, St Matthias Islands, 14th February, 1945