Resulting from a design competition between Consolidated and Douglas for a U.S.Navy specification requiring a cantilever monoplane flying boat, the Consolidated XP3Y-1 prototype first flew on the 21st of March, 1935, and following testing, 60 were ordered by the Navy from Consolidated. After several updates and modifications, the aircraft evolved into what is probably the most successful flying boat of all time, serving many nations' air sea rescue services until well into the 70's, and many civilian operators to the present day.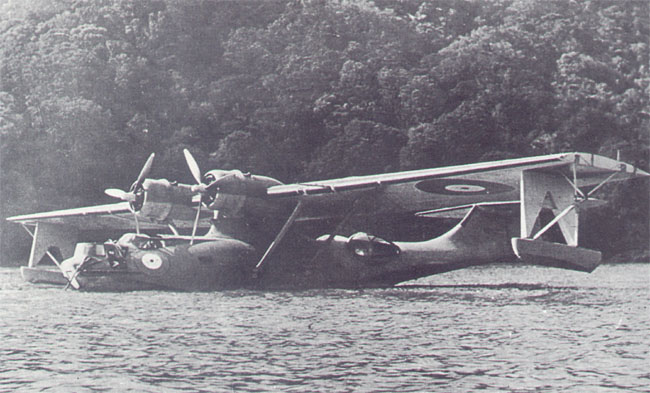 NZ4013, the first PBY-5 to arrive in New Zealand, at Hobsonville in July 1943. Note the modified roundels with the reduced Red centres.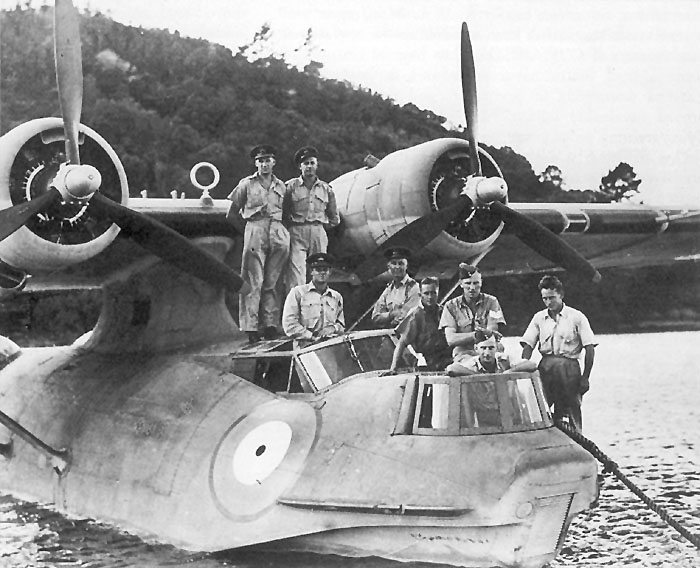 A further photo of NZ4013 moored off Hobsonville after it's arrival. Note how the ortho' film has darkened the red and yellow of the roundel, and lightened the blue.
Under Lend-Lease provisions, in April 1943 the first of 22 PBY-5 flying boats were ferried by American crews from San Diego to Lauthala Bay in Fiji, where 6 (Flying Boat) Squadron (codes XX-x) commanded by Wing Commander G.C.Stead, with Squadron leaders R.B.L McGregor and A.V.Jury as Flight commanders, was officially formed in May 1943, along with 3 (Flying Boat) Operational training unit (codes GF-x).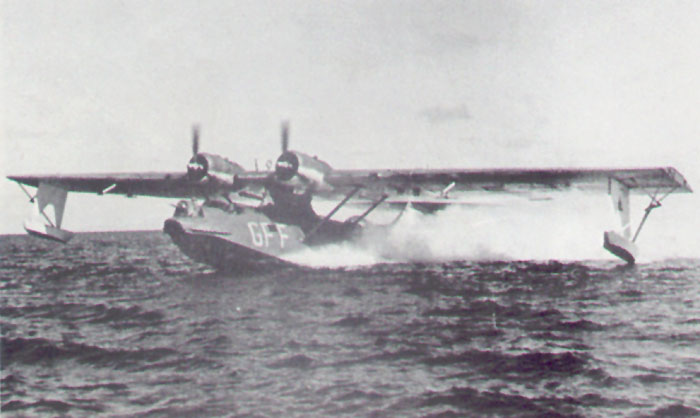 PB2B-1 NZ4028 of 3 (FB) Operational Training Unit at Lauthala Bay, Fiji.
S/L McGregor and several of the squadrons' crews had been sent up to Segond Channel, Espiritu Santo where they were trained in U.S.Navy Catalina operations, so had a good grounding before their own aircraft were received.
Many of these crews then began the arduous task of the ferry flights from the U.S.A. One example being - 19 hours from San Diego to Hawaii (12 hours at night) - 15 hours to Canton Island (12 at night) - and then another 9 hours to Lauthala Bay in Fiji - a total of over 43 hours with over 24 of these at night over a 4 day period.
Needless to say, their navigation had to be very precise over these over water routes. This was to stand many of these airman in good stead post war when Tasman Empire Airways (TEAL, the forerunner of Air New Zealand) used Catalinas NZ4035 ZK-AMI and NZ4038 ZK-AMP to survey flying boat routes to Tahiti and the Pacific Islands.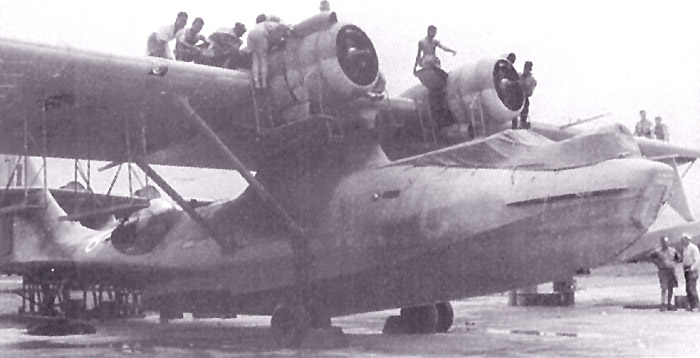 RNZAF and Fijian personnel working on a 6 Squadron 'Cat' at Lauthala Bay. Fiji.
From May to August the crews of 6 (FB) Squadron carried out training, shipping escort and anti -submarine patrols based at Lauthala Bay, and in August, six aircraft were sent to Tonga to carry out the same duties. At this time carrying out a two day rescue mission covering a torpedoed American troopship with the Hudsons of 4 (BR) Squadron.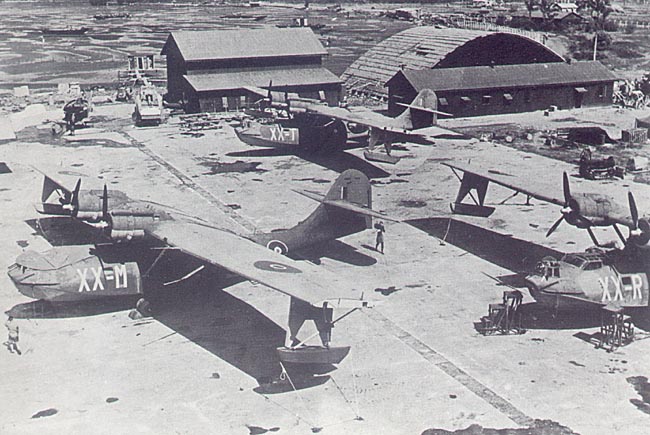 PBY-5's NZ4011 (XX-M), NZ4014 (XX-R) and NZ4017 (XX-T) of 6 (FB) Squadron at Lauthala Bay, Fiji, mid 1943. Note that the earlier nose roundels have been painted over, and the heat exchange manifolds are still in place. Note also that the turrets are now the 'eyeball' style.